Description
*PLEASE NOTE THIS VEHICLE CANNOT BE SOLD INTO THE UK OR IRELAND*
Gericia International Supply Worldwide, Please Contact Us To Discuss Your Requirements…
To Find Out More Information About This Vehicle And See More In Depth Pictures, Videos & Further Specifications And Pricing –
Please Complete The 'Request More Information & Prices' Form Above
A Robust, Secure and Reliable Armoured Transport Solution…
This cash in transit van is an ideal SECURE transport solution which is still able to retain a discrete profile in both urban and rural operating area's.
The threat risk to operating personnel and valuables on board is reduced with utilisation of such vehicle, with reference to attributes such as; the single entry in / out system, double layer entry security provisions, overlocking cab doors controlled from the interior, bulletproof glass & camera surveillance system, the ideal cash in transit vehicle.
This cash in transit van is based on the German built Mercedes Benz chassis, with a custom fabricated body, designed and manufactured for maximum transport capacity and protection. The cash in transit van windscreen is certified to B4 specification and manufactured to fit the original Mercedes Benz aperture. Various vision blocks are located around the vehicle.
The vehicle has been designed and built to an armour protection level classification B4 – applicable to the the cab area including roof, access system and back panel. No ballistic protection has been provided to the roof or floor areas of the vault – but is manufactured to complete anti bandit protection. This vehicle can be utilised for multiple types of secure transportation missions including, but not limited to:
Cash In Transit
Mobile Banking Unit
High Risk Item transport
High Value Jewellery in Transit
High Risk Documentation in Transit
Secure Personelle Transport
Light Bullion Transport
The vehicle(s) have a wide spread of differentiated usages and we can – upon special request make adjustments / modifications based on your requirements, Threat or Risk.
CASH IN TRANSIT VAN OVERVIEW
MAKE: Mercedes Benz
MODEL: Sprinter
YEAR: 2013
GEARBOX: Manual 6 Speed Gearbox
FUEL: Diesel
DRIVING SIDE: Right Hand Drive (RHD) for countries that drive on the left (Africa, Caribbean, Far East)
ARMOUR LEVEL: B4 (Full specification available upon request)
KEY ATTRIBUTES:
RIGHT HAND DRIVE VEHICLE (RHD)
B4/BR4 BALLISTIC PROTECTION
ANTI BANDIT SPECIFICATION (ROOF & CAB)
GERMAN BUILT MERCEDES CHASSIS
CUSTOM FABRICATED BODY TO MAXIMISE TRANSPORT CAPACITY
AVAILABLE WITH / WITHOUT DELIVERY & COLLECTION SAFES
HEAVY DUTY OVERLOCKING CAB DOORS
2 STAGE ENTRY / EXIT SYSTEM – REDUCED VEHICLE ENTRY POINTS
CAMERA SYSTEM
SERVICED & READY FOR WORK
MODIFICATIONS AVAILABLE FOR COUNTRIES WITH HIGH SULPHUR DIESEL
BULLET PROOF WINDSCREEN & SIDE WINDOWS
MULTIPLE UNITS AVAILABLE
5 TONNE TOTAL PAYLOAD
FULLY SERVICED & READY FOR WORK
INTERNATIONAL SHIPPING TO ANY DESTINATION WORLDWIDE
ABOUT GERICIA COMMERCIALS, YOUR TRUSTED SUPPLIER FOR OVER 30 YEARS…
" Our Commercial vehicle division was developed in 1995 after we were approached by our existing loyal clients who had been purchasing parts for many years and had a need for well priced , Quality Trucks & Trailers, this division soon expanded to Plant and Machinery and now we are the ' Go To ' supplier for Various Equipment for all sectors of the Construction & Transport Industries Internationally.
Gericia's ability to be able understand our clients needs and wants allows us to be an extension of their own businesses and our recommendations and advice is valued as it comes from a position of Experience and Honesty.
A company can never know everything, we pride ourselves on an extensive network of associates in the Industry that we can call upon for specialist knowledge, these relationships are important to us and we have built lasting friendships with our clients and associates over the many years that we have been in business.
Gericia has supplied Equipment and Commercial Vehicles Internationally since 1995… We take great pride in assisting our loyal clients in their business endeavours, it is a great achievement to see our customer's businesses flourish and being a part of that success. Our clients range from Owner Operators to Large Scale Conglomerates who collectively change the landscape through their civil engineering contracts, house building schemes and government tendered contracts that benefit entire populations.
AFTERSALES SERVICE & SUPPORT

The Strength of an efficient and productive Fleet, is its Preventive Maintenance and Critical Parts Availability.
We supply all parts for trucks and equipment to ensure their smooth running and abilities on -site or on the road.
We work closely with the parts department of our client's, who see us an extension of their business, as we catalogue and have on file the relevant information to be able to supply them the correct part for the truck / equipment that we have previously sold them.
We also have clients who have older vehicles and equipment, who wish to utilise our parts supply and sometimes we can supply good quality used parts for a cost effective fix. We have access to vehicles that are stripped with parts that are readily available.
We can easily assist you with Service Items and Preventive maintenance schedules, which we have experience in as we work closely with leading Manufacturers, as well as experienced Technicians who assist us with great insight into common problems and the sometimes simple solutions.
We are a supply chain solution to all of our customers who benefit from our competitive pricing and fast and reliable shipping solutions.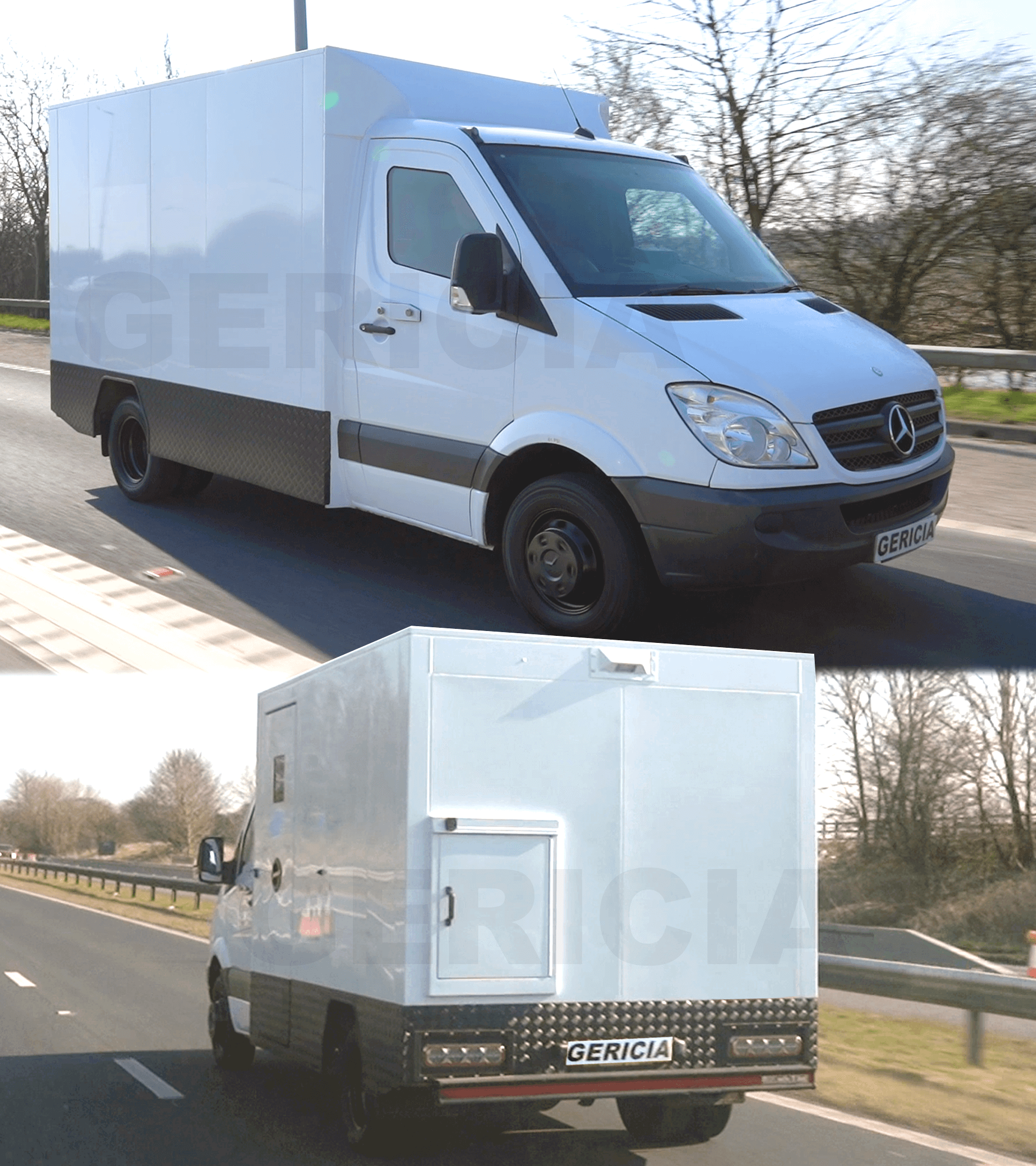 Buy with Confidence and peace of mind at Gericia…
– All vehicle's will be supplied serviced and ready for work upon arrival at destination.
– We can modify the vehicle based on your region and fuel quality to preventatively maintain the vehicle in relation to its working environment.
– We supply all spare parts and maintenance packages.
– We can prepare a preventative maintenance schedule and provide remote technical advice.
Are you interested in Prestige Vehicles? Check out our sister company Gericia International