We Offer Complete Supplied & Fitted Wet Kit Systems…
We can have custom built Wet Kits installed on your Tractor Trucks,
this will give your Truck the ability to Operate Walking Floor Trailers
Tipping Trailers as well as facilitate Low Loaders and other applications.
Let us know the Specifics & We will do the Rest.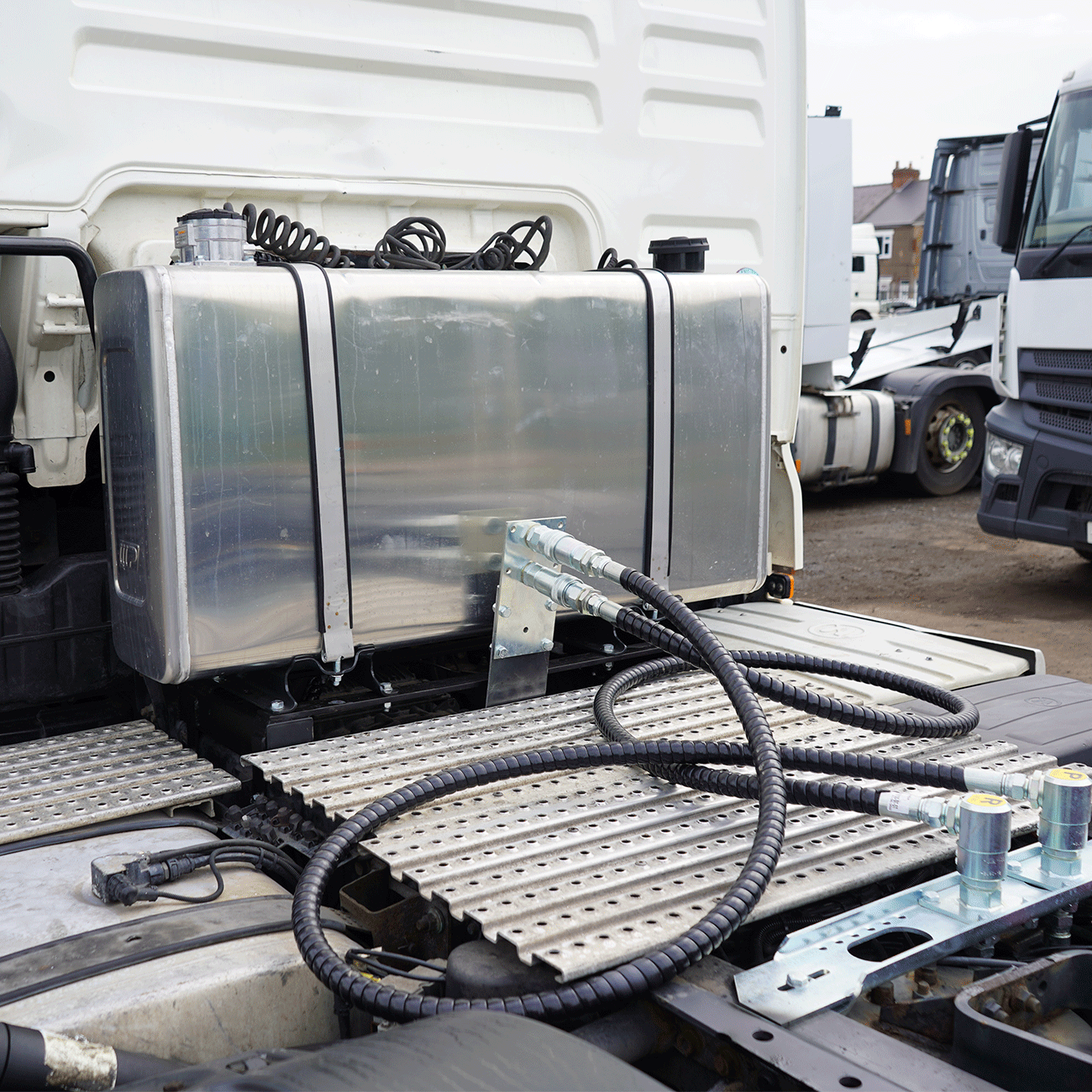 Wet Kits can be Fitted on most Makes and Models of Tractor Units.
The attention to detail on the Fabrication of our Wet Kits is second to none and the calculations to ensure the correct sized Tanks and Pressures is what makes us stand out.
correct Positioning and Brackets are important to the overall build.
The recalibration & Programming of the Engine and Gearbox to work in Sync with the Wet kit is Crucial, the Correct PTO is chosen based on the application and Truck Gearbox Ratio's. The addition of valves and T connectors allow our customers to be able to run multiple trailer with the same Truck giving versatility and choice, ultimately more earning potential for the operator.
below are a selection of Manufacturers that we have fitted Wet Kits to.
MAN DAF VOLVO MERCEDES BENZ